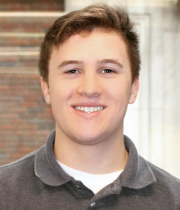 Joseph B. Callaghan, Inc. welcomes Robert "Bobby" Garneau, EIT to the team as our newest Staff Engineer. Bobby joins JBCI after completing Bachelors of Science degrees in Civil and Architectural Engineering at Drexel University. His studies focused on structural engineering, with interests in forensic structural analysis, green building technologies, and architectural history.
Outside of the classroom, Bobby enjoyed sports the most; playing intramural flag football, volleyball, and softball. He also worked as a Building Manager for the Dakalaskas Athletic Center. He seeks to further his education and has earned credentials as an Engineer In Training (EIT) and a LEED Green Associate.
Bobby loves to spend time outdoors hiking and biking, watching football, and working out at the gym. He also enjoys exploring new places, going to concerts, and cooking food.
From all of us at JBCI, welcome to the team Bobby!