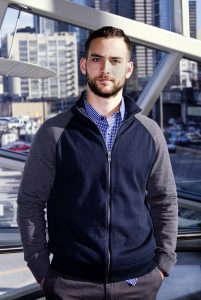 We are happy to congratulate JBCI's newest Professional Engineer – Michael Salera, PE!
Mike has been on the JBCI team as an EIT, Engineer in Training, for the past six years. Upon recently passing the Principles and Practice of Engineer exam, he has become a PE in Delaware. This new accomplishment reminds us that the pursuit of knowledge and honorable excellence runs through everything we do at JBCI.
We look forward to a successful future for Mike as a Senior Project Engineer. His willingness to take on challenges for customers will continue to position JBCI as your partner to help defeat complex building challenges.
We wish you great career ahead, Mike!
– The JBCI Team