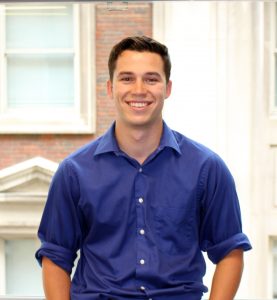 Joseph B. Callaghan, Inc. welcomes ​Tyler Logar to the team as our newest​ Staff Engineer. ​Tyler joins JBCI after completing a Bachelor of Science in Civil ​and Environment ​Engineering at ​Rowan University. ​His studies focused on structural engineering, specifically reinforced concrete, steel design, and earth retaining systems analysis and design. During his time at Rowan, he served as captain of the men's soccer team for three years. ​
Tyler is an all-around Philly sports fan and he enjoys spending time with family and friends to watch the games. GO EAGLES! ​Camping and traveling both nationally and internationally are also hobbies when he isn't working.​ He's taking suggestions for his next trip. ​
From all of us at JBCI, welcome to the team Tyler!​