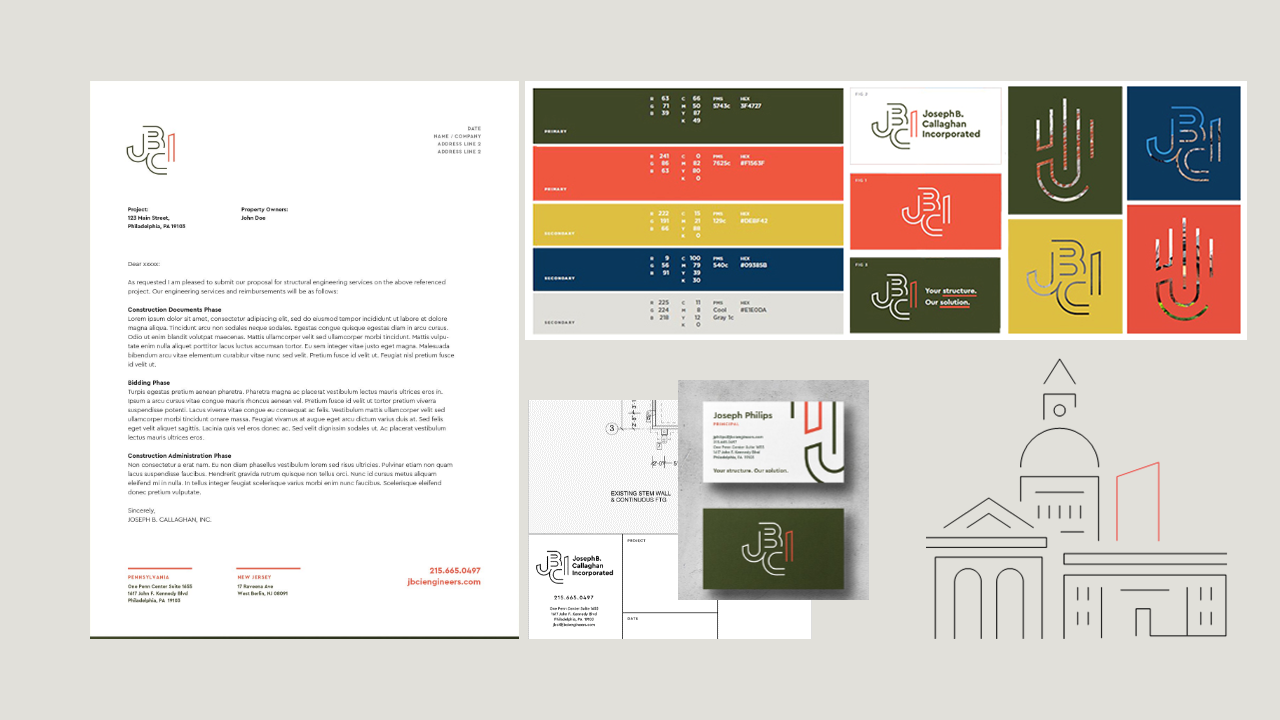 Our new visual identity, which encompasses a versatile logo, captivating color palette, assertive typeface and a redesigned, content-rich website, looks the way we feel: fresh, modern and ready for whatever's next. We wanted a brand identity that represented us visually and graphically, an identity that is different from others in the market because we are different.
This rebrand, facilitated by Push10, is the outcome of a thoughtful internal strategic planning process that began in 2019, two years after passing the half-century mark as a business. We seized the opportunity to confirm our core values while embracing the virtues of change during a year that inspired reflection and flexibility.
Our mission remains the same and our vision remains strong. As we continue to build on the foundation laid by Joseph B. Callaghan all those years ago, we continue to take steps in the present that will assure JBCI's viability for another 50 years.